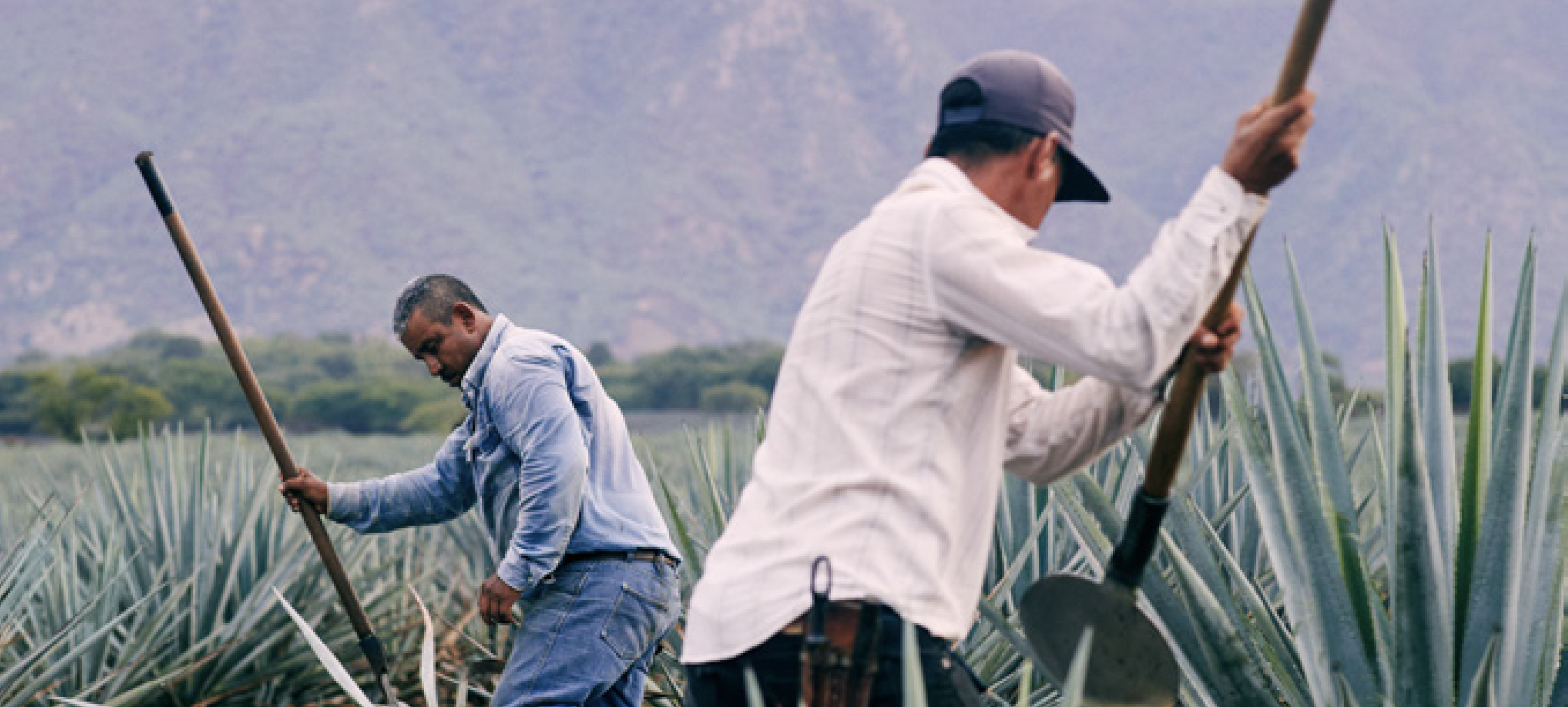 Jimadors FAIR-TRADE EMPLOYMENT
Jimadors safeguard the quality and tradition of the
agave fields through a fair-trade employee practice,
which guarantees a sustainable income and
opportunity for future generations.
The Jimadors of Tequila Valley continue the legacy of
hand-harvesting using a coa, which in turn preserves
the land and heritage of the traditional practice.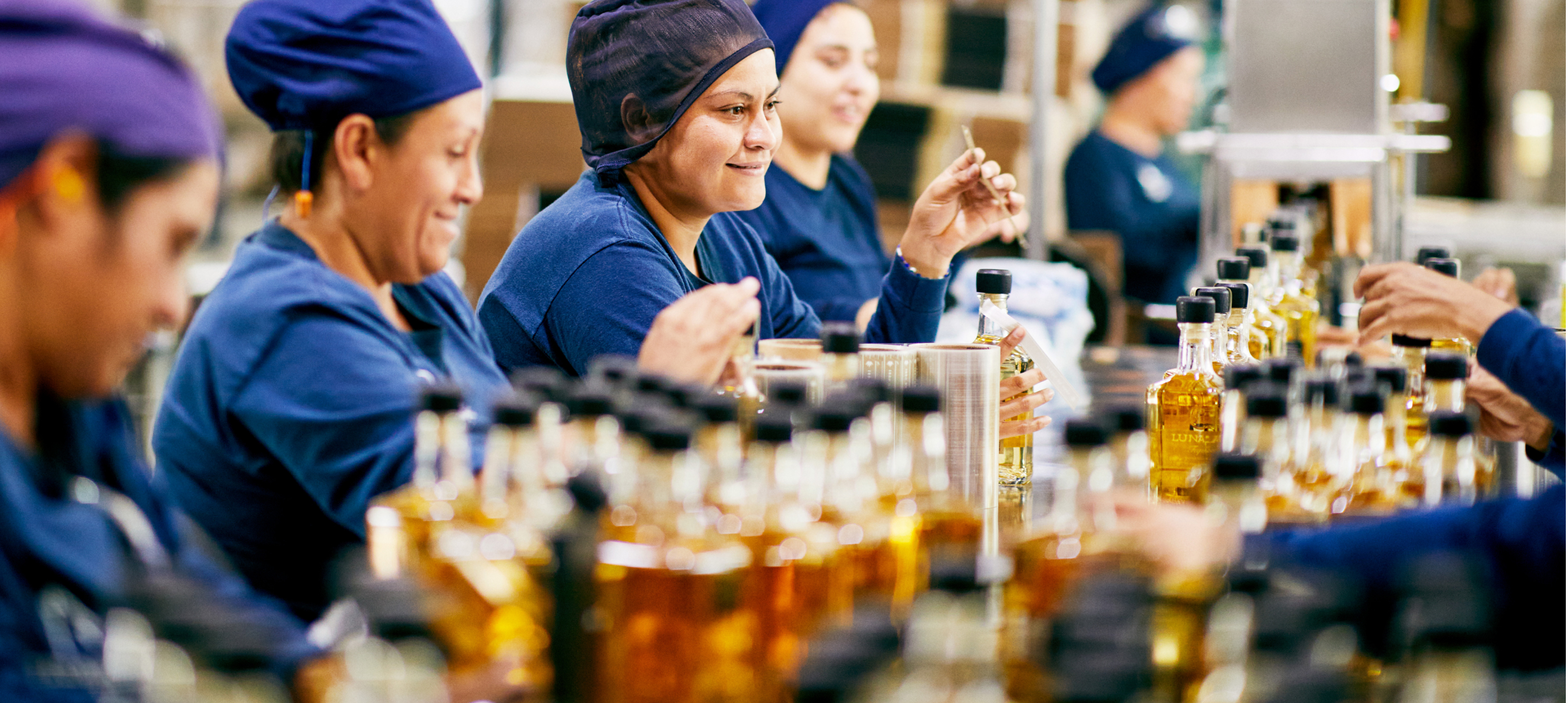 El Medineño DIVERSIFYING THE WORKPLACE
The women of El Medineño manage the hand-
labeling and packing of Lunazul, guaranteeing the
highest quality through the bottling process.
After almost 15 years of overseeing the process, this
group of women has grown both the economy and
opportunity of their community.
As a traditionally male-dominated industry these
women not only diversify the manufacturing
space, but often serve as the head of the household
due to the opportunity provided by their jobs.

Casa Hogar CREATING INCLUSION
The Lunazul Cantarito is produced in the southern
state of Oaxaca in the small village of Etla. Created
at Casa Hogar, a local rehabilitation center, the
Lunazul Cantaritos are crafted by individuals with
special needs who therapeutically craft the clay mugs.
Since 2015, more than 50,000 Lunazul Cantaritos have
been crafted at Casa Hogar, creating opportunity for a
liveable wage and overall quality for the community.