A Toast to
Tradition™
Embark on journey to Jalisco, Mexico,
and discover the
history and heritage of
Lunazul Tequila.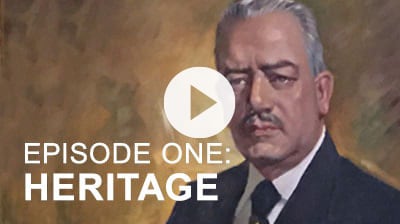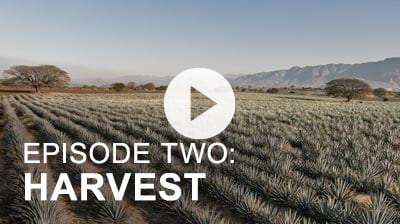 EP. 1
Expedition Unknown's Josh Gates embarks on a journey to discover the history and heritage of Lunazul Tequila. He meets the eighth-generation descendants carrying on the ancient art of tequila making and shares a special toast.
EP. 2
Josh Gates joins the jimadors, responsible for harvesting, by hand, the main ingredient in Lunazul Tequila-blue weber agave. While Josh sweats it out, he learns what makes it special: these plants are direct descendants of the mother plants first harvested 250 years ago.
EP. 3
Lunazul Tequila's master distiller, Francisco Quijano, leads Josh Gates on an exclusive behind-the-scenes tour of the tequila making process at the distillery, where generations of tradition and craftsmanship is preserved.
classic MARGARITA
A perfect balance of sweet, sour, and spice.
INGREDIENTS
2 oz Lunazul Blanco
1 oz Lime Juice
.5 oz Ginger Syrup
.5 oz Simple Syrup
.5 oz Orange Juice
Pinch of Salt
INSTRUCTIONS
Combine all ingredients in a mixing glass with ice and shake until well chilled. Rub a lime wedge around the rim of a rocks glass. Dip the rim in a plate of coarse salt to coat, then add fresh ice. Strain the cocktail into the rocks glass and garnish with a fresh lime wheel. The salt and lime are optional, of course, but highly recommended.
Paloma
It's like sunshine in a glass.
INGREDIENTS
2 oz. Lunazul Blanco
6 oz. ruby red grapefruit soda
.25 oz lime juice
.25 oz PAMA Pomegranate Liqueur
Pinch of Salt
INSTRUCTIONS
Combine tequila, lime juice and salt in a tall glass with ice. Top off with grapefruit soda and stir. Garnish with a lime wedge and enjoy.
BLOODY MARIA
A tequila twist on a brunch favorite.
INGREDIENTS
1 oz. Lunazul Reposado Tequila
2 oz. Tomato Juice
1 dash Lemon Juice
1 dash Celery Salt
INSTRUCTIONS
Add all ingredients to a mixing tin with cracked ice. Shake to combine and strain into a double old fashioned glass with fresh ice. Garnish with a celery stalk.
Our tequila
process
Hand-harvested and estate bottled in the heart
of agave country, our award-winning tequila is
made with
100% Blue Weber agave and backed
by 250 years of tradition.
step 1

Grow

Our tequilas begin in the agave fields. We grow the finest Blue Weber agaves in the Highlands of Jalisco, Mexico: a land rich in red clay soil with a cool climate.
step 2

Harvest

We care for each agave as it matures. Once ripe, our Jimadors (agave harvesters) hand-select each plant, cut away the leaves, and reveal the pina: the heart of the agave.
step 3

roast

The agave pinas are slow cooked to produce sugars that create the rich, clean flavors and aroma of Lunazul Tequila.
step 4

Mill

Once roasted, the agave is shredded and rinsed, leaving only the pure agave sugar which is then prepped for fermenting.
step 5

Ferment

The agave sugars are combined with our one-of-a-kind yeast, a family strain used for generations that comes directly from the agave plants and soil on our estate. The yeast consumes the sugars, converting the agave syrup into a young tequila.
step 6

Distill

Our facilities are designed to focus on simple techniques that produce high quality tequilas, crafted with consistency. Each batch is distilled twice in custom cognac stills, where our Master Distiller crafts each batch to create a smooth and pure flavor.
President

JORGE BECKMANN

Jorge Beckmann grew up among the family's agave fields, where he gained firsthand experience growing, distilling and bottling great-tasting tequila. Since 2005, Jorge has overseen the operation of the Tierra de Agaves Distillery. As our president, he sets the standards for crafting Lunazul.
MASTER tequilero

Francisco Quijano

Francisco Quijano is a veteran of the tequila industry who's made it his life's mission to promote and protect the authentic values of tequila and led the effort to designate the blue agave fields of Jalisco as a UNESCO World Heritage Site. He came to Tierra des Agaves in 2007 and has been turning three basic ingredients - agave, water, and yeast - into award-winning tequila ever since. Francisco personally tastes every batch to ensure the unparalleled consistency Lunazul is known for.
Maestro

Jose Fernandez

Growing up in the fields of the village of Tequila, Jose was born into the agave-growing business. His father, agave legend Don Jose, passed down his knowledge and instincts as Jose grew from a young jimador (harvester) to a Master. Today, he leads a team of agricultural engineers who combine the latest in technology with a legacy of experience, and oversees more than 4 million agave plants as Lunazul's Master Agave Grower.
pick up
a bottle
Select a product and enter your ZIP
Code to see available options.